Hop Up In The Clouds With Stratus!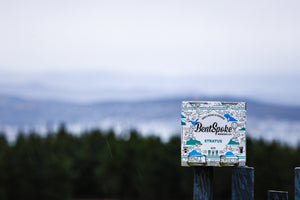 Stratus, our 7.2% NEIPA is available in cans, and drifting into bottleshops nationally. Status originated in the BrewPub in Braddon and has become a real local favourite. It's often in the top 3 requests at our traveller bar. So we've caned it for the rest of Australia to enjoy. 
Stratus is a cloudy NEIPA, bringing you a plethora of fruit flavours and aromas including pawpaw, passionfruit, and mango. Balanced with the yeasty characters and bready flavours from the addition of cereal grains, Stratus is a delicious hazy NEIPA that will keep you suspended in a smooth, hazy cloud.