Naming Rights Partner of the BentSpoke John I Dent Cup & Premier 15's Competition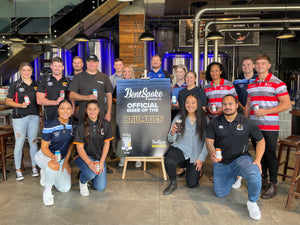 At BentSpoke, we are proud to announce another exciting addition to our Brumbies sponsorship, as the naming rights Sponsor of the BentSpoke John I Dent Cup and BentSpoke Premier 15's Competition. It's an exciting announcement for local community Rugby, with these two competitions being the breeding ground for the next generation of Brumbies Rugby, it made sense for us to become the naming rights partner for the John I Dent Cup and Premier 15's competition to show our support to our local Canberra Community and continue to grow and strengthen our relationship with Brumbies Rugby. 
Brumbies Rugby Deputy CEO and General Manager Community Rugby, Craig Leseberg said, "They are thrilled to have BentSpoke join as naming rights partner for both competitions. This is a partnership we are immensely proud of and one we hope will continue to strengthen into the future"