Solar Powered Beer !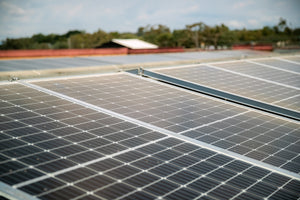 Great beer brewing comes from using great natural ingredients. Barley, hops and water are all reliant on a sustainable future. At Bentspoke we are committed to investing in innovation and equipment to ensure that the impact we have on our local community and environment is always a positive one. 
That is why we have partnered with SolPod, an Australian Solar Panel Manufacturer to install 148kw of solar panels on the roofs of our cannery and warehouse in Canberra. 
This is just one way BentSpoke is looking to continue to make the highest quality beers with the best ingredients. Head to the "about page" on our website to learn about other ways that we are reducing our enegery, water, and waste. 
Turning sunshine into beer, sounds like Bending the Rules of Beer to us. Cheers!