Collection:

About our beer

Learn the philosophy behind our beers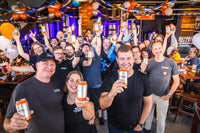 Core range
On june 6, 2014, champion australian brewer richard watkins and co-foundertracy margrainopened the doors to their highly anticipatedbrewpub in theheart of the nation's capital. Eight years and over 1000 brewslater, bentspokecontinues to bend the rules of beer. Its flagship brew,crankshaft, has taken out the top spot in the gabs hottest 100 two-yearsrunning, while the brewery has also received a number of awards atprofessionally judged competitions including the aibas, the internationalbrewing awards and the world beer cup. From infusing beer with truffles tocollecting yeast from space, bentspokeremains committed to taking the roadless travelled and scrutinisingover the continueddelivery offull flavourand exceptional quality.
Drifter
Nothing worthwhile comes easily. Drifting off the beaten track allows youto explore roads less travelled. The drifter series will broadenhorizons,drift in and out, and will no doubt bend a few spokes along the way.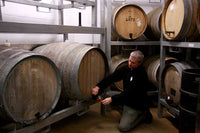 Budding Cells
Budding cells is a new offshoot label by bentspoke brewing company dedicated to barrel-ageing and mixed-culture fermentation. The name comes from the unique processes at play when we lay beers down to rest in barrels at our mitchell brewery, leaving the wild yeast and bacteria to work their magic. This ancient brewing technique relies on wild yeast cells budding and multiplying and consuming the oxygen, which in turn encourages the bacteria to sour and flavour the beer.
Read the full story about Budding Cells